Liverpool midfielder James Milner has admitted that he will be supporting Manchester United for the first time when they entertain Manchester City in the midweek derby. The Reds are currently at the top of the Premier League after 35 games played, but they require a favour from one of their opponents, considering the Citizens are just two points behind them with the game in hand.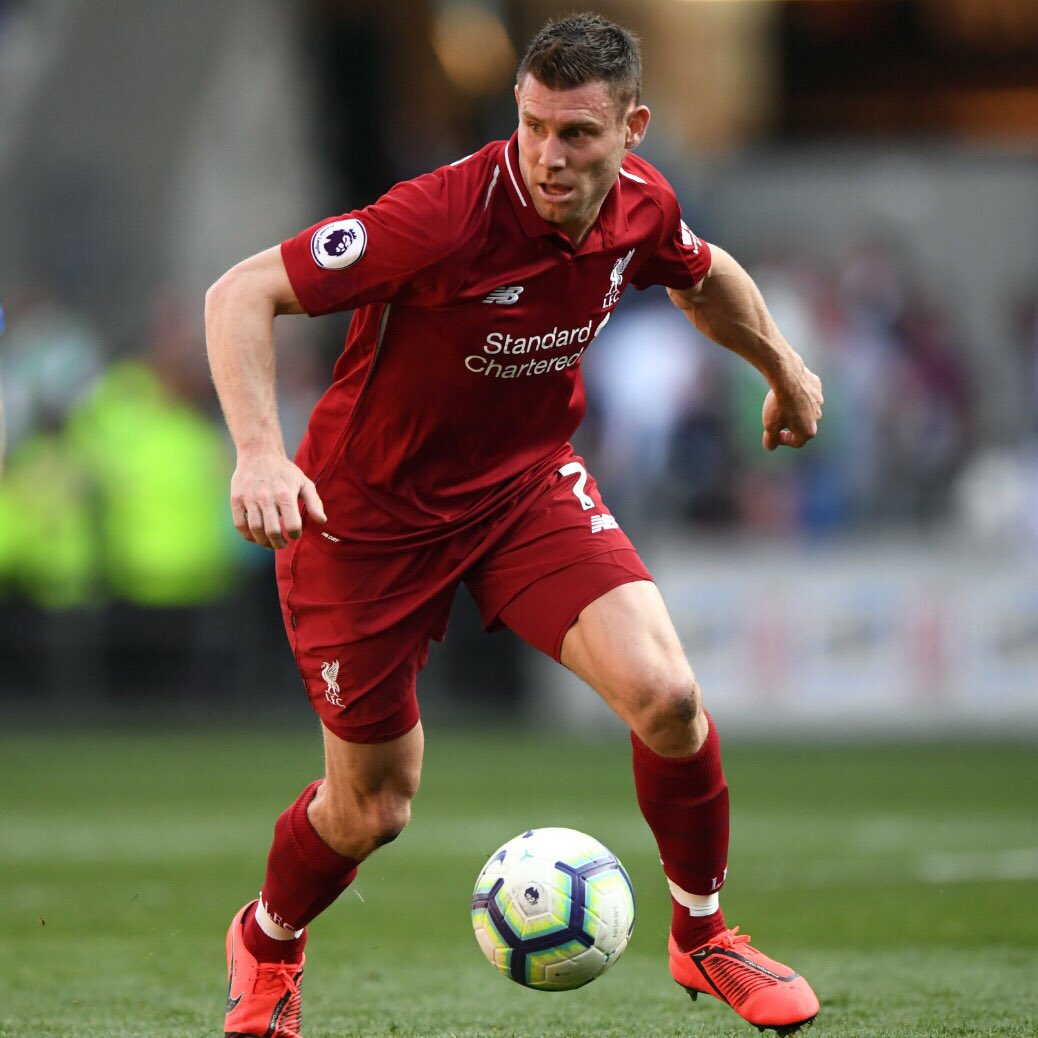 Speaking to BBC Sport, Milner acknowledged that he would be rooting for the Red Devils during the Manchester derby on Wednesday. However, he added that he would not waste time watching the game and would rather look at the scoreline thereafter, he said: "First time in my life. But I won't be watching. It's a bit of a waste of energy, willing the ball in the other goal. I can't do anything about it. I'll maybe put my phone away for a few hours and check it after. I've no idea what I'll do, maybe go out for some food."
Liverpool have been tremendous with their performances over the course of the Premier League season
and they have suffered the solitary defeat compared to the Citizens' four. However, they have been prone to playing stalemates whenever they have had
the opportunity to leapfrog
ahead and this has kept them behind the Citizens in the league pursuit.
At present, the Reds are not guaranteed the title with victories in the remaining three games and they require some assistance from opposition clubs. Manchester City have matches against Manchester United, Burnley, Leicester City and Brighton & Hove Albion to end the season and the former of those appear to hold the best chance of restricting the Citizens from going through the perfect run and retaining the title. Manchester City are aiming to become the first club in over a decade to secure successive Premier League crowns.