West Ham have set their sights on Sevilla's Lucas Ocampos, according to Super Deporte. The Hammers will reportedly be up against Wolves in pursuit of the Argentina winger. However, in bad news for West Ham and their rival suitors, Ocampos won't come cheap.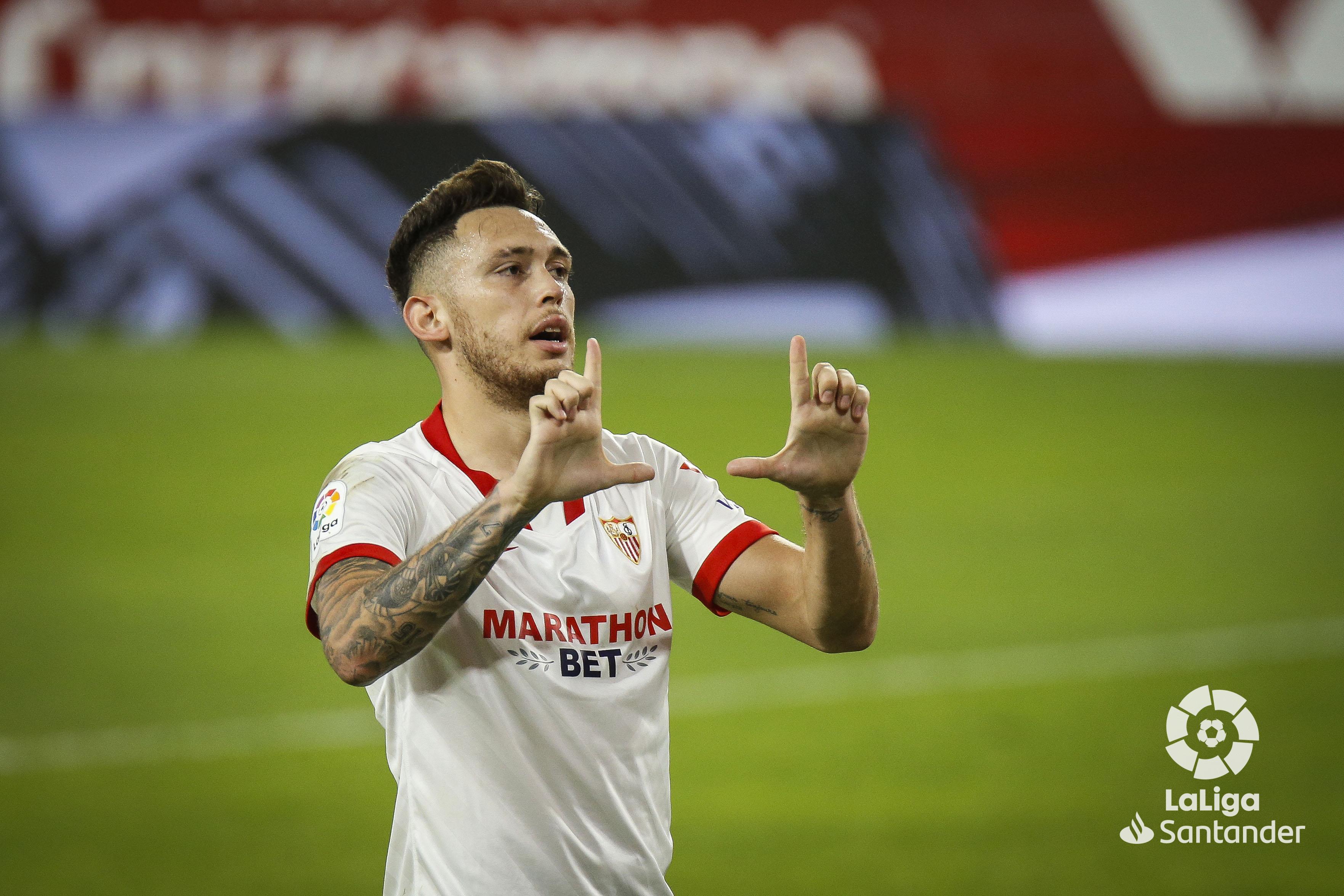 West Ham linked with Lucas Ocampos
The Spanish outlet claims Sevilla will only sell him if a club matches his release clause. This is currently €70m (£58m), but would go up to €90m (£75m) if the player accepts a one-year contract extension. West Ham have reportedly 'asked' about Ocampos' situation but Sevilla have made it clear they must pay his clause if they want him.
Wolves are also apparently 'interested' in the £26,000-a-week player. In another blow to West Ham, the Molineux outfit has a 'good relationship' with Sevilla. This is after they sold Rafa Mir to them in the summer transfer window, and could potentially give them the edge over the Hammers. At the moment, the Argentine's future is 'unknown'. But if Sevilla are to sell him, West Ham or Wolves will likely have to loosen their purse strings.
As per The Coaches Voice, Ocampos is a 'skilled and versatile attacker who usually plays as a wide forward but can also be deployed as an attacking central midfielder or as a number 10. The coach also continued by saying that the player can  operate in tight spaces and demonstrates significant tactical intelligence in creating space for his team to attack.
The Coaches Voice also quotes Albiceleste teammate Lionel Messi as saying in 2019 that the appearance of Lucas Ocampos was extraordinary for the good of the group. Getting such huge praise from a player like Lionel Messi surely speaks volume and it might be beneficial for West Ham yo venture into the investment.