English Premier League club Arsenal are insistent that they want midfielder Granit Xhaka to remain at the club and they have confirmed their interest in him by offering him a new long-term contract to continue his career at the Emirates. The Switzerland international midfielder has been strongly linked with a move to the Italian Serie A, with Jose Mourinho said to be keen to sign him for his new club AS Roma. There were reports that the midfielder held talks with the Italian club and was close to signing for then this summer but it looks as though Mourinho would have to look elsewhere in his search for a new midfielder to sign for his club.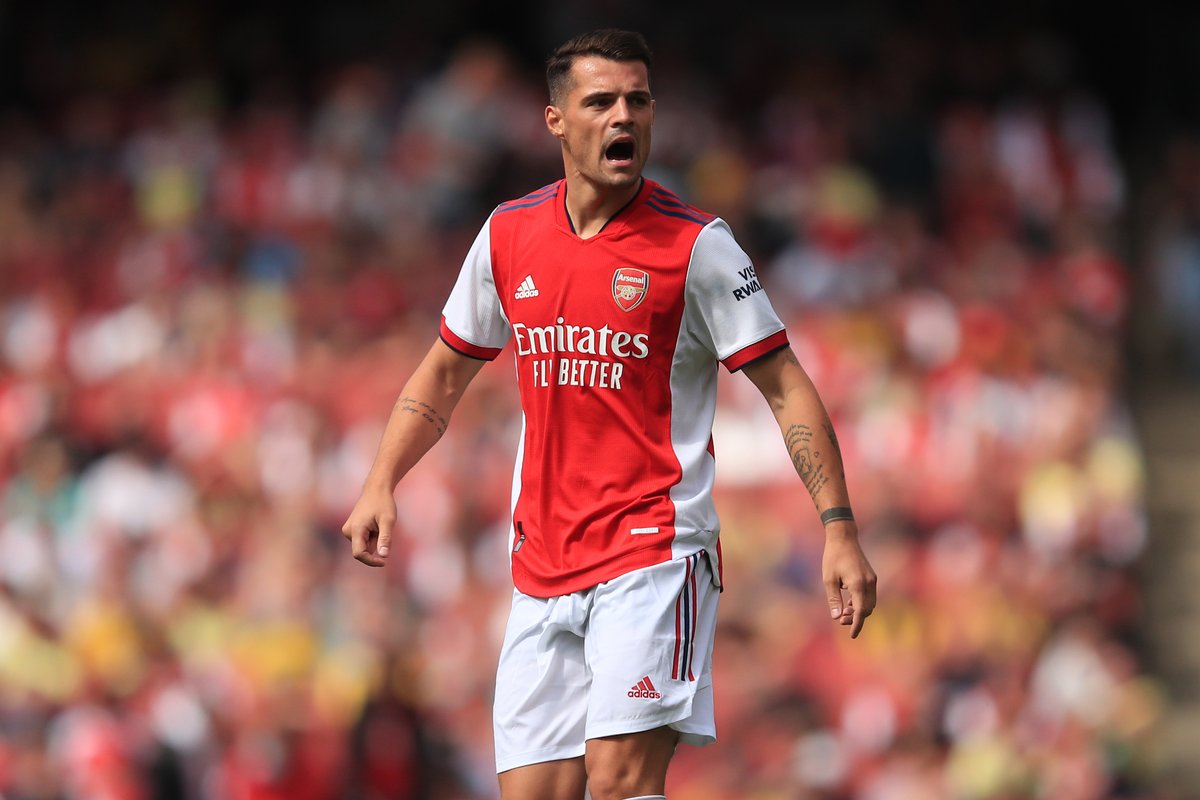 Xhaka had an outstanding campaign with his country at the Euros and his stock rose as well but the Gunners know that they have to try to keep him at the club as they continue their rebuild process. The north London outfit, manager by Mikel Arteta, are well aware of Xhaka's qualities and they confirmed their long-standing interest in him by making him their club captain some months ago. He has now earned himself a new contract and is set to sign the massive new deal at the Emirates Stadium.
Xhaka was once thought to be leaving Arsenal after a frustrating spell that saw him speak out against the fans for booing him during a match but he seems to have had his head cool off since then and is now only one of the few players that Arsenal are planning to offer a new deal before the start of the new season.
Mikel Arteta is a big fan of the midfielder and has asked the Arse AK board to hand him a new five-year contract as he sees the Swiss international as a key member of his squad. Should he sign the new deal, he will be contracted at the club until 2026.